Codice
This line of unique home accessories stands for subtle elegance and
hand picked quality items that are made using elaborate production
processes. It comes in delicate but uplifting colour contrasts.
The shades of green, pink, champagne and intense brown attain
elegant and serene feel. Exclusive trimmings and long fringes will
transform your interior into exclusive and refined ambience.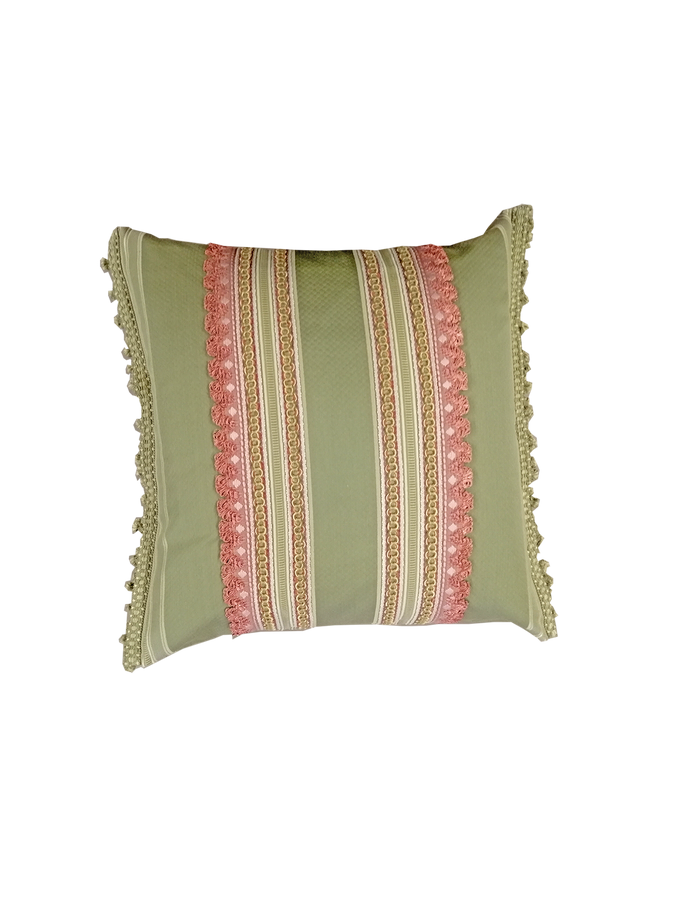 Cuscini Decorativi | Decorative Pillows
Runners|Copritavoli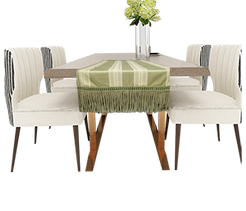 Cuscini Decorativi | Decorative Pillows
Runners|Copritavoli
Sensual
This fashionable collection of home decorative accessories brought
together classical modernism with poetic sensuality. The magical
persuasive effect of silk combined with modern design and unique
trimmings will transform any type of setting. The double-sided
cushions never fail to surprise. This line is available in matching
colours so that you can transform your living space into a magical
luxurious world filled with great beauty and charm.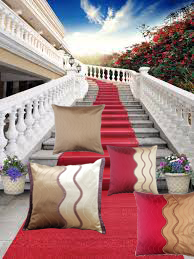 Cuscini Decorativi/ Decorative pillows

Evo
Anyone who wants to own an exclusive piece will find it in
this stunning set of decorative pillows. Collection Evo is a
invitation to the world of pleasure and opulence. A luxurious
the decorative statement emerges from the elaborate design of the fabric with
geometric symbolism. The silk fabric tells its own particular story
through thSAN LEUCIO 1789e rich tones of red and gold. These one-of-a-kind pieces will do it
elevate and perfect your living space, creating sumptuous and sumptuous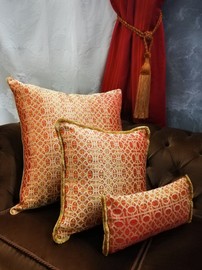 Cuscini Decorativi/Decorative Pillows

LIVING NATURAL
This simple but refined collection of cushions and runners will
compliment and harmonise your home. It is an invitation to a world
of relaxed elegance and delight. It is a true celebration of natural
tones and fibres. Although naturally calming, this collection still
features some show-stopping pieces.
designer Eva Scala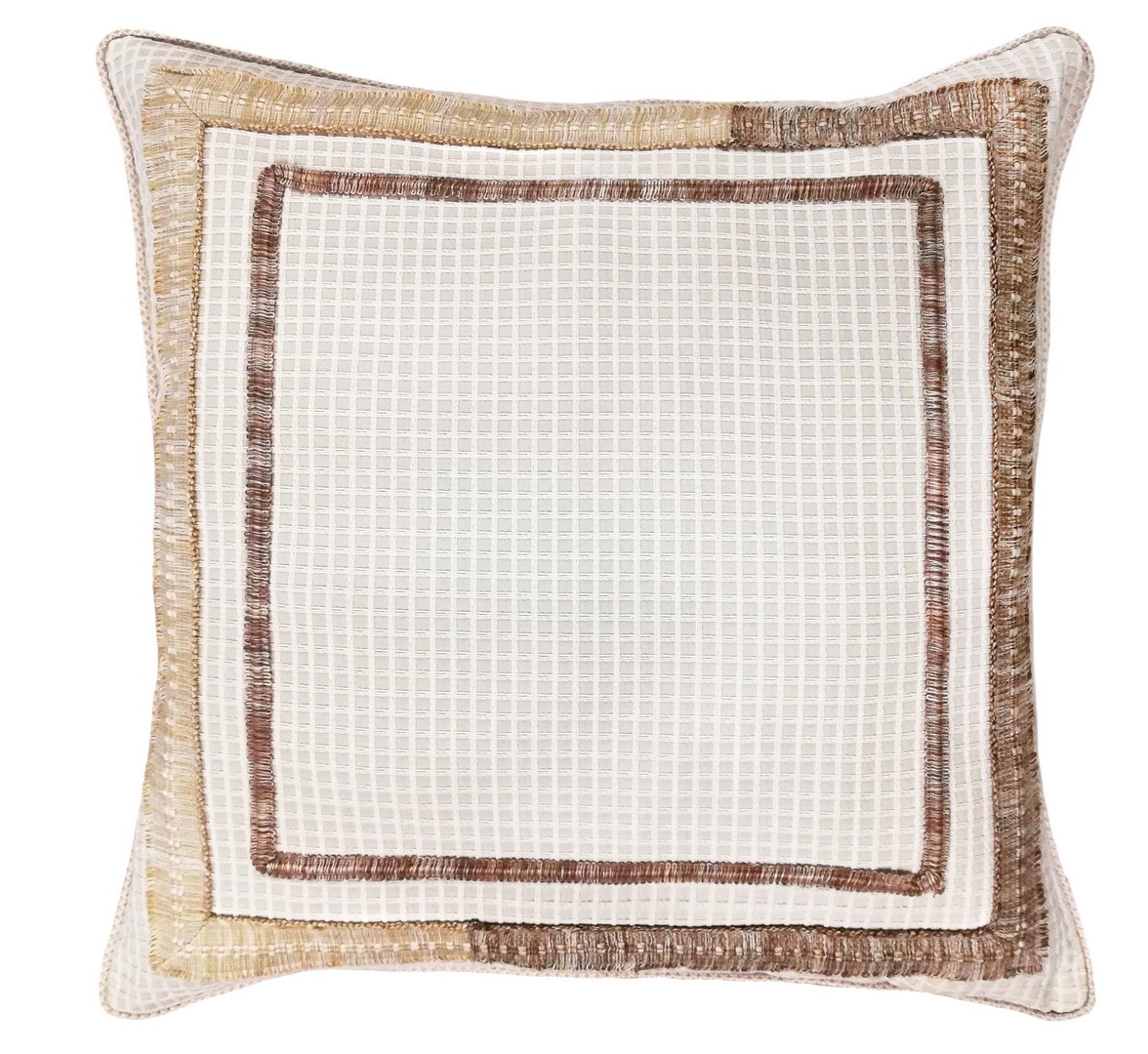 Cuscini Decorativi | Decorative Pillows
Copri-tavola |Table Cover!Runner
LIVING ETNO
This collection represents series of accessories that will revolutionize
your home. An eye-catching decorative statement emerges from the
well-balanced selection of colours and textures. Creating warm
welcoming interior that invites you to stay. It is designed for those
who rejoice through the use of natural fibres but still want to have
original and dynamic interior with a splash of colour.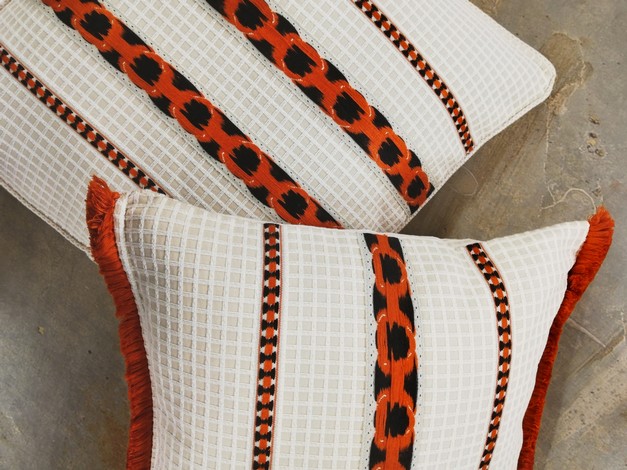 Cuscini Decorativi | Decorative Pillows
Copri-tavola |Table Cover!Runner